Expert Roofing Solutions for Seattle Homes & Businesses
The Trusted Name In Roofing For Over 50 Years.
About Us
Your Trusted Seattle Roofing Solution
Welcome to Anderson Roofing, where your peace of mind is our highest priority. For over 50 years, we've been the roofing specialists Seattle homeowners and businesses trust.
Our dedication to top-quality workmanship and unrivaled customer service has made us a leader in the roofing industry. Proudly serving the greater Puget Sound Region, we're here to offer you a roofing experience that's as durable and beautiful as the community we serve.
Why Choose Anderson Roofing?
When it comes to your roof, you deserve nothing but the best. That's why Anderson Roofing is the preferred choice for so many in Seattle. But don't just take our word for it—our credibility is confirmed through well-respected affiliations and sterling reviews:
Expertise You Can Trust: As long-standing members of the Roofing Contractors Association of Washington (RCAW), the Master Builders Association (MBA), and the National Federation of Independent Business (NFIB), our commitment to quality is recognized at both a local and national level.

Reputation That Speaks for Itself: Our A+ rating with the Better Business Bureau (BBB) and 'Superior' overall rating with the Puget Sound Consumers' Checkbook isn't just a badge we wear—it's a commitment we live by, each and every day.

Professional Partnerships: Our long-term collaborations with reputable firms like WeRemodel.com, Hess Construction, and Beckman Building & Remodel speak volumes about our reliability and expertise.
We believe that you come first. Your home, rental property, or business deserves an attractive, durable, and high-quality roof. Thanks to our strong focus on customer satisfaction, many of our clients are repeat customers or referrals. That's the kind of loyalty we strive for—and the kind of partnership we offer to every new customer.
Services Offered: Comprehensive Roofing Solutions in Seattle
Seattle's vibrant blend of historic districts, dense urban environments, and a temperate marine climate present unique challenges and opportunities for homeowners and businesses.
At Anderson Roofing, we've crafted roofing solutions that not only address these unique concerns but also enhance the value and beauty of your property.
Signs Your Seattle Roof May Need Immediate Attention
Water pooling or ponding, especially after Seattle's frequent heavy rainfalls.
Presence of algae or moss growth, common in our humid climate.
Corrosion or rust spots, potentially from salt air near Puget Sound.
Sagging or warped areas, indicating trapped moisture or structural issues.
Missing or curled shingles, often due to intense weather fluctuations.
Salt deposit streaks on roofs, a result of the coastal environment.
Increased energy bills, hinting at insulation inefficiencies or damage.
Visible granules in gutters, signifying shingle wear.
People Say The Nicest Things
Don't just take our word for it! Our Customer First mentality has led to Customer Loyalty being one of our best assets. We grow and thrive on referrals and high recommendations.
Working With The Best
Safety & Credentials
At Anderson Roofing, we prioritize the safety of both our clients and staff. Our team of professional roofers is fully licensed, ensuring top-tier service without compromise.
Furthermore, we proudly display our affiliation with reputable organizations such as the Roofing Contractors Association of Washington (RCAW) and the Master Builders Association (MBA). Trust in our credentials, and rest easy knowing you're working with Seattle's best.
Importance of Regular Maintenance in Seattle's Climate
In Seattle's ever-changing climate, proactive roof maintenance is paramount. Regular upkeep not only fortifies your roof against the relentless rains and varying conditions but also acts as a financial safeguard.
By catching issues early, Seattle homeowners can avert more severe, expensive repairs down the road. Invest in routine care and ensure your roof's longevity amidst Seattle's unique weather challenges.
Roof Inspections by Anderson Roofing: Protect Your Investment
Seattle's weather patterns necessitate frequent roof inspections. With Anderson Roofing, you're investing in thorough checks that detect vulnerabilities before they escalate. Especially in Seattle, where moisture and unpredictability reign, safeguarding your property with our meticulous inspection process is pivotal. Rely on Anderson Roofing to ensure that your most valuable asset – your home – remains shielded from the elements.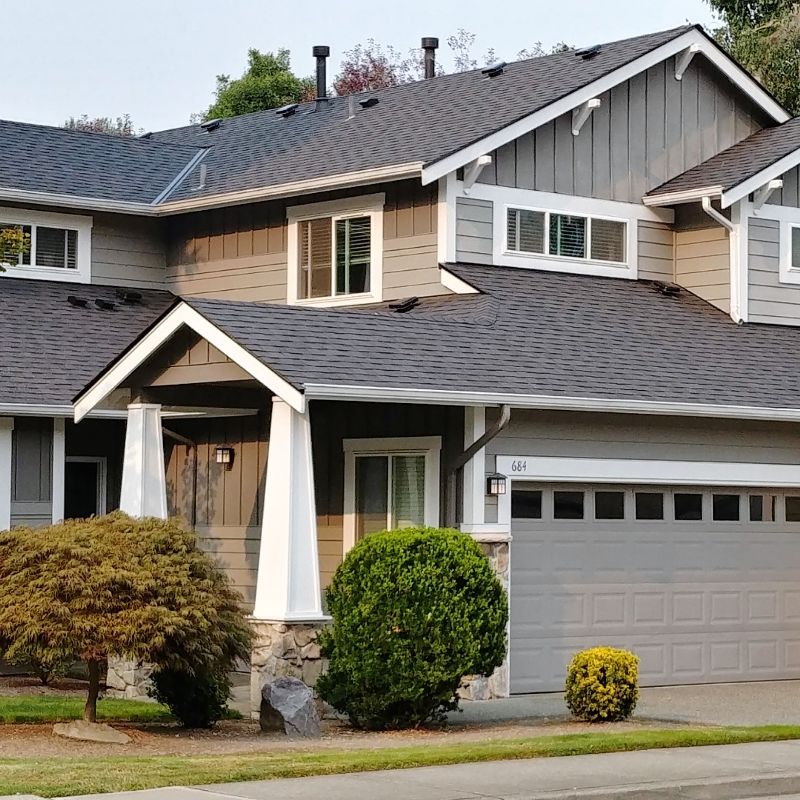 Why Choose us
Six Reasons People Choose Us
Quality Material
We are a preferred customer with area suppliers.
Accredited
Well-respected members of RCAW, MBA, NFIB, Angies List, & BBB.
Trained Workers
All of our workers are extensively trained in-house.
Customer First
We approach all projects with a customer first mentality.
Quick Response
We strive for fast and transparent communication.
Great Reviews
Our customer reviews are stellar across multiple platforms.
We Are Business Who Cares, And it Shows
View our reviews on multiple platforms.
Rate Us on Angie's List
87+ Verified Reviews
Rate Us on Angie's List
87+ Verified Reviews
Contact Us:
Ready for a Durable, High-Quality Roof in Seattle?
Your Trusted Name In Seattle Roofing For Over 50 Years.
Seattle's ever changing weather demands a roofing solution that stands the test of time. At Anderson Roofing, we're committed to delivering unparalleled quality tailored for the Emerald City's unique challenges.
Ready to transform your property's defense against the elements? Get your personalized estimate today and take the first step towards roofing excellence.