Redmond's Premier Roofing Services - Anderson Roofing: Quality Meets Durability
The Trusted Name In Roofing For Over 50 Years.
About Us
Your Trusted Redmond Roofing Solution
Anderson Roofing is not just another roofing company; we are Redmond's trusted partner for over 50 years, ensuring your homes and businesses are well-protected against the Pacific Northwest elements.
With roots deep in the Puget Sound Region, we understand Redmond's unique architectural flair and its distinct weather challenges. From the tech hubs nestled in the heart of the city to the charming residential corners reminiscent of Redmond's historical past, our legacy has been built on reliability, quality, and unparalleled expertise.
Services Offered: Comprehensive Roofing Solutions in Seattle
Seattle's vibrant blend of historic districts, dense urban environments, and a temperate marine climate present unique challenges and opportunities for homeowners and businesses.
At Anderson Roofing, we've crafted roofing solutions that not only address these unique concerns but also enhance the value and beauty of your property.
Why Choose Anderson Roofing in Redmond?
Unrivaled Experience and Reputation
50+ Years of Legacy: Trust built over decades in the roofing industry.
Stellar Reputation: Confirmed with the Better Business Bureau (BBB) and Puget Sound Consumer Checkbook.
Industry Affiliations: Proud members of the Roofing Contractors Association of Washington (RCAW), Master Builders Association (MBA), and National Federation of Independent Business (NFIB).
Tailored to Redmond's Distinctive Needs
Weather Resilience: Addressing the wear and tear from Redmond's unique weather patterns.
Modern Aesthetics: Catering to the growth in housing developments influenced by the tech influx, we offer roofing solutions that match modern design aesthetics.
Tech Campus Expertise: Specialized services for large corporate buildings, like those in tech campuses.
Energy-Efficient Solutions: In a tech-savvy city, we offer advanced energy-efficient roofing, including potential integrated tech solutions like solar tiles.
Community Considerations: Recognizing the standards set by homeowner associations, we offer a variety of roofing materials and styles to ensure compliance and aesthetic harmony.
Eco-Friendly Commitment: Inspired by Redmond's green spaces, we're leading the way in sustainable roofing trends.
Choosing Anderson Roofing means investing in a service that truly understands and values Redmond's unique blend of tradition and innovation. With us, you don't just get a roof; you get peace of mind.
Signs Your Redmond Roof May Need Immediate Attention
As a homeowner or business in Redmond, it's essential to recognize the early signs of roofing issues to address them proactively.
Visible Damage: Noticeable cracks, dents, or holes in your roofing material.
Water Stains: Unexplained water stains on ceilings or walls, hinting at potential leaks.
Missing Shingles: Empty spots or loose shingles on your roof, often exacerbated by Redmond's varying weather.
Sagging Areas: Parts of the roof dipping or showing an uneven surface.
Increased Energy Bills: A sudden spike in heating or cooling costs, indicating poor insulation or ventilation issues.
Growth of Moss or Algae: Especially in shaded areas, hinting at potential water retention or decay.
Debris in Gutters: Finding granules or pieces of shingle in your gutters.
Aged Roof: If your roof is nearing or past its expected lifespan, typically 20-25 years for many materials.
Flashing Issues: Damaged or deteriorated flashing around vents, chimneys, and skylights.
Foul Odors: Musty or moldy smells inside, especially in the attic, indicating possible moisture problems.
Tech Integration Failures: In tech-savvy homes, malfunctioning integrated roofing solutions like solar tiles.
If you notice any of these signs, it's crucial to seek professional advice promptly.
People Say The Nicest Things
Don't just take our word for it! Our Customer First mentality has led to Customer Loyalty being one of our best assets. We grow and thrive on referrals and high recommendations.
Working With The Best
Safety & Credentials
At Anderson Roofing, we hold the safety of our Redmond clients and staff in the highest regard. Our dedicated team of expert roofers is fully licensed, guaranteeing exceptional service without any compromises.
Moreover, our esteemed memberships with prestigious organizations like the Roofing Contractors Association of Washington (RCAW) and the Master Builders Association (MBA) stand as a testament to our credibility. Place your trust in our distinguished credentials and have peace of mind knowing you're collaborating with Redmond's finest.
Essential Maintenance for Redmond Home Roofs
In Redmond's distinctive climate, consistent roof maintenance for homes becomes indispensable. Regular care not only bolsters your home roof against occasional downpours and diverse weather conditions but also serves as a financial shield.
By identifying problems in their early stages, Redmond homeowners can prevent more intensive and costlier repairs in the future. Commit to habitual maintenance and guarantee your new roof's durability in the face of Redmond's unique climatic challenges.
Home Roof Inspections by Anderson Roofing: Guarding Your Residence
The weather dynamics of Redmond underscore the need for periodic home roof inspections. By choosing Anderson Roofing, you're endorsing detailed evaluations that pinpoint weak spots before they grow.
In a place like Redmond, where the elements can be both friend and foe, entrusting your residence to our comprehensive inspection routine is crucial. Count on Anderson Roofing to ensure your prized possession – your home – stands resilient against the test of time and weather.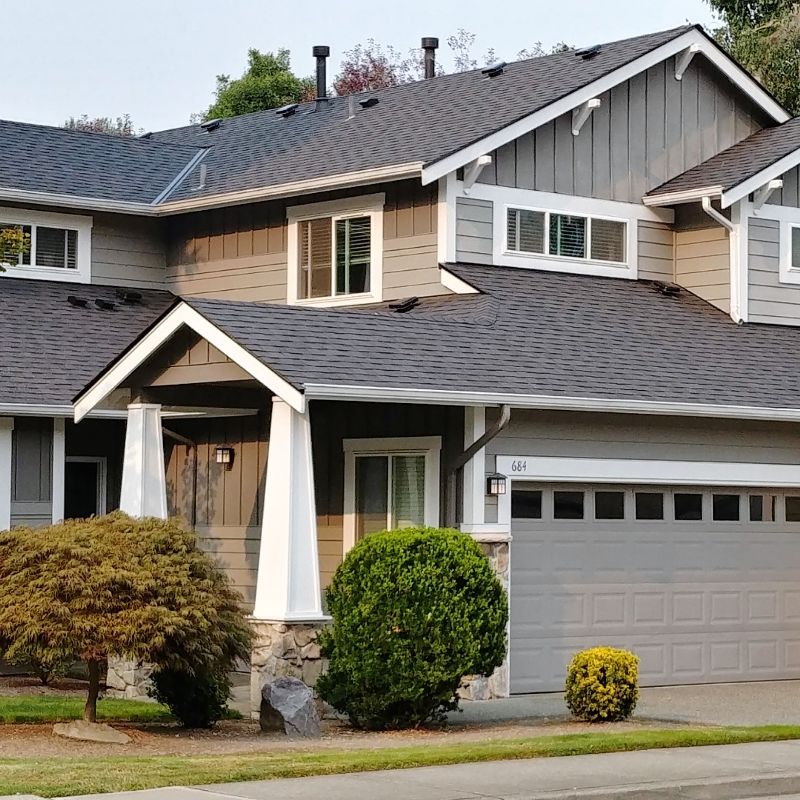 Why Choose us
Six Reasons People Choose Us
Quality Material
We are a preferred customer with area suppliers.
Accredited
Well-respected members of RCAW, MBA, NFIB, Angies List, & BBB.
Trained Workers
All of our workers are extensively trained in-house.
Customer First
We approach all projects with a customer first mentality.
Quick Response
We strive for fast and transparent communication.
Great Reviews
Our customer reviews are stellar across multiple platforms.
We Are Business Who Cares, And it Shows
View our reviews on multiple platforms.
Rate Us on Angie's List
87+ Verified Reviews
Rate Us on Angie's List
87+ Verified Reviews
Contact Us:
Ready for a Durable, High-Quality Roof in Redmond?
Your Trusted Name In Redmond Roofing For Over 50 Years.
Redmond's distinct seasonal patterns require a roof that can handle its unique environmental demands. At Anderson Roofing, we dedicate ourselves to providing roofing services that are custom-fit for the dynamic weather of this vibrant city.
Eager to enhance your home's resilience against Redmond's varied climate? Contact us now for a tailored estimate and embark on the journey to roofing superiority with Anderson Roofing.